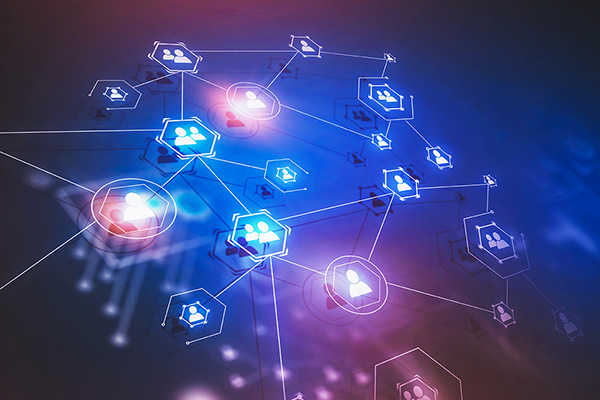 Founded as a virtual company from the start, Mirai Media has perfected the art of providing effective and engaging e-learning, online training, and instructional media in a 100% remote capacity. Our skill and experience as a virtual team enables us to design and develop creative, results-oriented solutions for top-tier clients across the US and Europe with incredible efficiency, responsiveness, and reliability.
By being virtual, we are not limited by the barriers of local talent pools, outdated and inefficient tools or systems, or daily traffic congestion. Whether it's the cost savings that gets passed on to our clients as a result of our far lower overhead, the work/life satisfaction that results in a more productive and dedicated team, or the smaller carbon footprint as a result of putting fewer vehicles on the road, our being virtual continues to provide a myriad of benefits to our clients, our team, and our planet without any sacrifices whatsoever in terms of communication, efficiency, security, or outcome. In fact, it only strengthens and enhances all of those things.
When you combine all of the benefits of our being virtual along with our comprehensive and integrated solutions approach to e-learning and content development, you'll quickly discover why Mirai Media is at the forefront of working in a more effective and sustainable way.
In short, we're virtually unstoppable.
Rick Jayx

Founder

Rick excels at fusing exciting ideas with outstanding talent to create memorable e-learning solutions that engage and inspire.

An artist at his core, he has nearly 20 years of multimedia, visual design, interactive, and video production experience, and over 10 years of designing, developing, and managing e-learning projects.

Wendy Peterson

Instructional Design, Writer, Editor

Wendy shines at making writing clear, engaging, and enjoyable. A keen advocate for the learners, she makes sure that the learning experience meets their real-world needs and that they have fun along the way.

Wendy has more than 20 years' experience in educational publishing, e-learning design, content development, writing, voice-over script writing, developmental editing, copyediting, and quality assurance.

Israel Collazo

Full Stack Developer

Israel is a web designer and programmer with 17 years' experience in developing solutions for organizations of all sizes, from small start-ups to Fortune 500 companies. His proven track record ranges from building websites and web applications, running SEO campaigns to maintaining different Learning Management Systems for clients of different industries.

Vicki Sell

Graphic Designer / Illustrator

Vicki is a highly creative and multi-talented graphic designer with more than 20 years of experience in digital media and print. She enjoys the creative and technical challenges of designing slide decks and logos, developing e-learning modules in Storyline and Rise, and creating motion graphics and explainer videos. Vicki is adept at taking projects from start to finish utilizing strategic input, while adhering to brand and accessibility guidelines to create impactful visual communications.
When you hire an individual freelancer or employee, it's likely that they're really great at one aspect of the e-learning design and development process. And, they might even be relatively adequate at one or two others. But let's face it, designing and developing truly effective and engaging e-learning or marketing demands an exceptional level of expertise across every aspect of the process: strategic and creative instructional design, well-crafted scriptwriting, clean and modern graphic design, rich illustration, professional-level videography, flawless interactive development, fluid animation, and the list goes on and on…and that's where the typical freelancer or employee tends to fall short.
However, most training managers, ID department managers, and small business owners simply don't have the time or the budget to assemble an entire team of e-learning design and development or media experts just for specific projects or campaigns.
And that's where Mirai Media comes in. Whether you just need a little help with a single part of the process or require a complete start-to-finish solution, Mirai Media has a capable team of experts ready and at your service to take on your next e-learning project, marketing campaign or training initiative.
We provide clients with a comprehensive and integrated set of exceptional e-learning and marketing support services while offering all of the conveniences and affordability they expect from an individual freelancer or employee: a single point of contact, reasonable rates, and a personal commitment to their organization's success.
With Mirai Media, you get the best of both worlds, without compromises. We look forward to working with you!
Mirai Media is a team of instructional designers, writers, artists, animators, developers, and media professionals united in our determination to create exceptional e-learning that makes a positive difference in people's lives. With a company name that literally means "future," we came together with a shared mission: To use our skills and talents to help create a better future for people young and old.
Each of us has been that child who wished school were as thrilling as the hours we spent doodling on a sketch pad, writing stories for no one but ourselves, pretending we had superpowers, or inhabiting new worlds inside video games. At Mirai Media, we believe learning practically anything can be that thrilling—if a learner's heart is moved and imagination is set on fire.
To achieve that goal, we use cutting-edge technology, proven learning principles, and good old-fashioned storytelling in our e-learning design, development, and supporting media services, including:
Instructional Design + E-Learning Development
Video production + Animation
Web Design + Development
Writing + Editing
Serious Games, Simulations + AR/VR
Graphic Design + Illustration
Accessibility Compliance
Since our inception in 2014, we've rapidly established ourselves as a highly valued collaborative partner in the e-learning space due to our resolute commitment to what we call "the three R's": Reliability, Responsiveness, and Results.